Maintain confidentiality: Only people who should see this content can see it.
Maintain content integrity: Those who should not edit this content won't be able to do so.
Simplify searching: If users only have permissions to see into a few folders, their searches won't be cluttered with hundreds (or thousands!) of files irrelevant to them.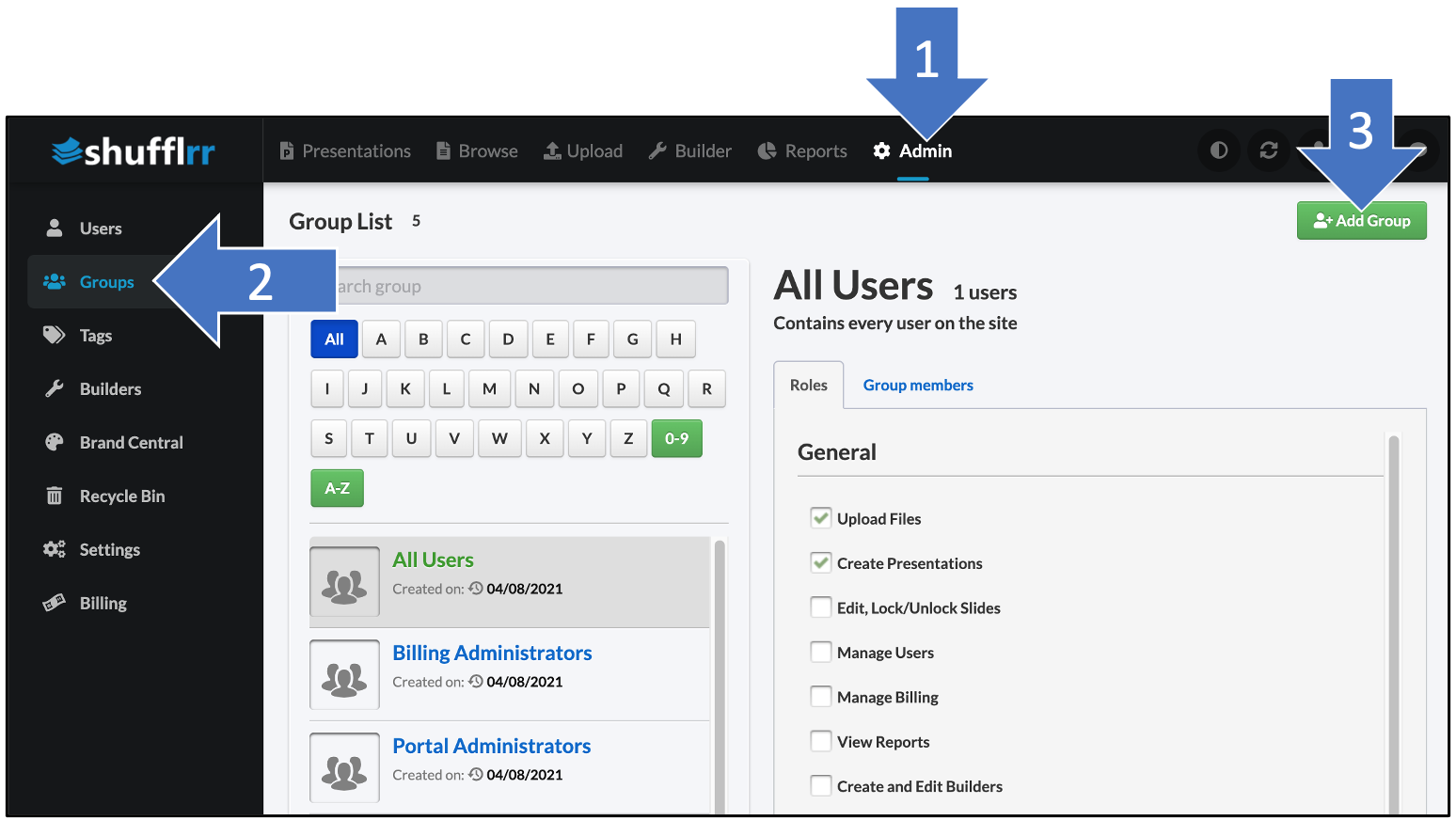 Once you have saved your group, you are automatically taken to the group settings

Check off the roles you would like for this group overall (not in reference to a folder yet).

Click the "Add Users" tab and add users.
Click the down-arrow on the right side of the folder name. Select "Permissions."
In the first box, type the name of the group who should have permissions to this folder.
Select View Only, Read, Write, or Full Control.

View Only means users can only view & present from this folder, but cannot copy, download, or change slides in this folder.
Read means users can see slides from this folder, and pull slides from here to make new presentations, but cannot change slides in this folder.
Write means users can edit the slides and presentations in this folder.
Full Control means users can take any action on material in the folder, as well as updating permissions on the folder itself.

For Read or Write, select whether this group can share presentations or not (Full Control always allows sharing; View Only never allows sharing). Sharing a presentation gives the user the ability to send it to anyone internal or external in a read-only, slide-show-viewer format.
Pro tip!

You can also grant permissions to an individual