The navigation items at top right are handy tools that allow users to:
Track the progress of processing files
Manage their own user profile
Get assistance as needed

This "tray" slides down to let you know how your files are progressing as they are being processed. More information can be found in the File Processing section.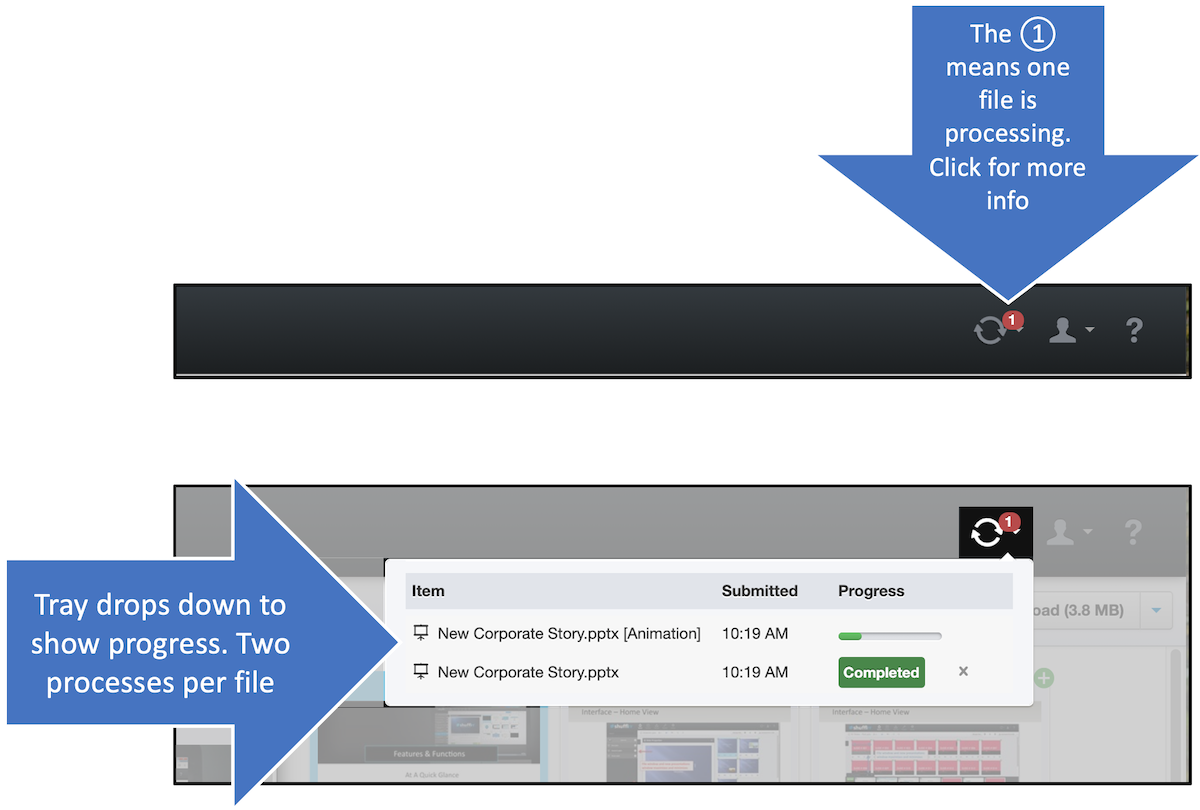 Click the second icon to manage your own settings.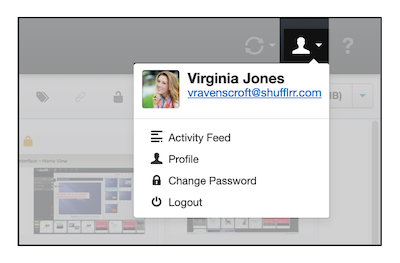 The last icon will either take you to the user guide or allow you to contact Shufflrr support. We are very happy to assist you in either capacity.